Sun, Aug 25, 2019
Picnic in Golden Gate Park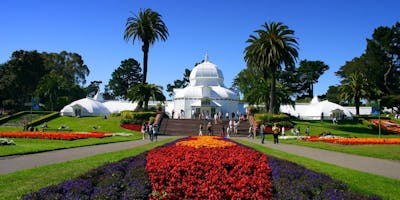 We're bringing picnic blankets and snacks to Peacock Meadow, a grassy area adjacent to the Conservatory of Flowers in Golden Gate Park!
About this Event
About the Hosts: Lisa and Alexa are the co-founders of Revel. Though not (yet) over 50 themselves, they aspire to get their someday! They will be at the picnic to kick things off and then to answer any questions you have about Revel.
Agenda: Lisa and Alexa will kick things off right at 1:00 with a brief overview of Revel and our goal to create a community where women 50+ can connect, share experience, and support each other. After fifteen minutes, we'll transition into an open discussion so that we can all enjoy picnic snacks and get to know each other better. And then anyone who wants to can head to the Conservatory of Flowers with us!
Date & Time
Sun, Aug 25, 2019
1:00 PM to 2:30 PM
Location
Peacock Meadow
San Francisco, CA