Sat, Sep 28, 2019
Printmaking Workshop in Kathryn's Studio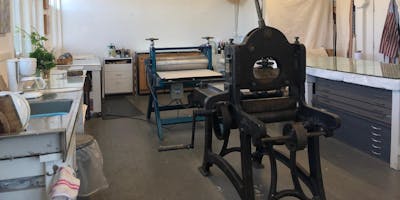 Atelier Blu Rose (Kathryn's Printmaking Studio)
$135.00
A printmaking workshop led by Kathryn Kain, Master Printmaker and Visiting Lecturer at Stanford University.
About this Event
About the Host: Kathryn Kain was born in Toledo, Ohio and studied art at the Cleveland Art Institute, Toledo University, and Arizona State University before settling in the San Francisco Bay area. After completing a BFA at San Jose State, she worked with Kenjilo Nanao and Misch Kohn at Cal State University, Hayward, for three years of intensive printmaking, especially color lithography. then earning an MFA in printmaking at the San Francisco Art Institute She teaches printmaking throughout the San Francisco Bay area.
About the Workshop: After a short discussion of printmaking techniques and viewing of prints from Kathryn's collection, we will make monotypes. Working with oil based inks and non -toxic cleanup, participants will produce their imagery using Plexiglas plates, brayers, brushes and stencils as well as photocopy or laser transfers. Kathryn will print your work on prepared Rives BFK printmaking paper, 11 x 15". Participants can expect to make a series of 3-6 prints depending on individual pace.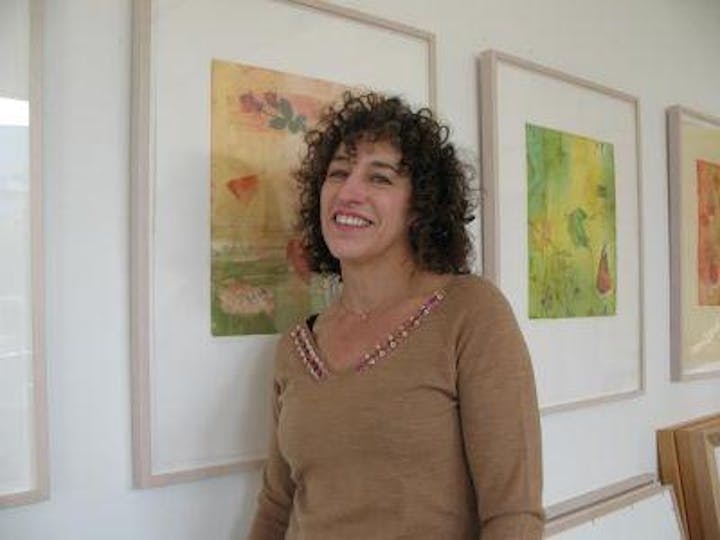 Date & Time
Sat, Sep 28, 2019
10:30 AM to 4:30 PM
Location
Atelier Blu Rose (Kathryn's Printmaking Studio)
San Francisco, CA