Fri, Sep 13, 2019
Hike in Rancho San Antonio Preserve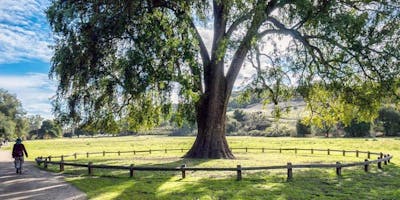 Rancho San Antonio Preserve
Free
Join Revel co-founders Lisa and Alexa on a hike of the four-mile Wildcat Loop in Rancho San Antonio Open Space Preserve.
About this Event
About the Hosts: Lisa and Alexa are the co-founders of Revel. When Lisa first moved to California, she lived in Los Altos, and Rancho San Antonio Preserve became her favorite place to hike.
About the Hike: We will hike the four mile Wildcat Loop. The first 1.5 miles of this hike are flat as the trail follows a fire road to the Dear Hollow Farm. From there, we'll ascend through a Eucalyptus grove and follow a creek as we gain 500 feet in elevation to reach the summit. There are beautiful views of the Bay from the summit. The descent is fun and has some tight turns and some rooty sections in places. Once we descend, we'll reconnect with the fire road and pass Dear Hollow Farm again. Please pack a lunch because we'll find a picnic table to stop at and enjoy each others' company before we leave.
Hike Details: 4 miles, 564' in elevation gain, max grade 4%.
Parking Information: Please park at the last parking lot in the Rancho San Antonio park, where the bathroom facility is. We'll meet right outside the bathroom facility.
Date & Time
Fri, Sep 13, 2019
10:00 AM to 12:30 PM
Location
Rancho San Antonio Preserve
Cupertino, CA